Placement Process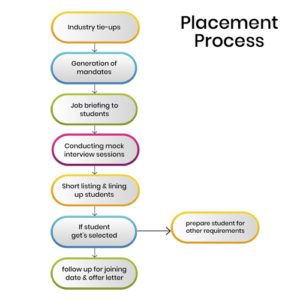 Placements are a crucial part of our Programme. Over the past 8 years, GRAS has helped many students from various institutes and training centres to get placed in MNCs and other companies.
Each center has a placement officer who is responsible for either helping with self-employment or with an appropriate job opportunity.
25% of the trainees are helped with entrepreneurship.